Profile Of(Prof) Dr. Anant Kumar
Qualification–   M.B.B.S., M.S., M.Ch., DNB
Date of Birth : March 1, 1957
Nationality : Indian
Current Position : Chairman
Department of Urology , Uro-Oncology, Robotics and Kidney Transplantation
Location: Max Hospital Saket,  Delhi and NCR
Mobile: 9968271880
Secretary Mobile: 9540295450, 9871268856
Email : dranantkumar57@gmail.com / anant.kumar@maxhealthcare.com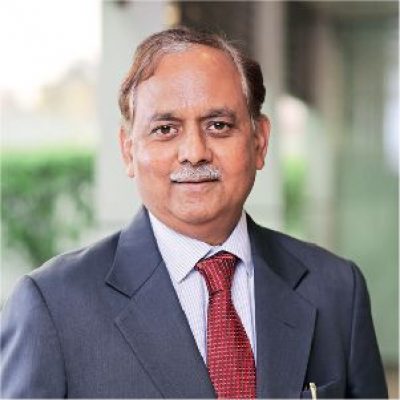 MBBS, (1974) King George Medical university, Lucknow
MS – General Surgery, (1982) Postgraduate Institute of Medical Education & Research, Chandigarh
M. Ch – Urology/Genito-Urinary Surgery, (1986) Postgraduate Institute of Medical Education & Research,Chandigarh
D.N.B- Urology- national Board of India
Chairman Department of Urology, Robotics& Renal Transplantation at Max Hospitals Saket New Delhi
He has done his Urology training in Post Graduate Institute of Medical Education & Research, Chandigarh. He also had training in various aspects of urology & renal transplantation at Monas Medical Centre Melbourne, Cleveland Clinic Ohio, Harlev Hospital, Denmark, Royal Victoria Infirmary & Freeman Hospital Newcastle UK, Washington University, St. Luis and John Hopkins, Baltimore, USA
Professional Experience / Hospital Affiliations
He has  35 years of experience in Urology & Renal Transplantation as a teacher and clinician.
Ex Prof. & Head, Department of Urology & Kidney Transplantation (SGPGI)
Ex Honary Consultant, Addenbrook NHS Foundation, Cambridge
Ex Senior Consultant, Apollo Hospital, New Delhi
Ex Director, Department of Urology, Robotic & Kidney Transplant at Fortis group of hospital, New Delhi & NCR.
He had done over 3500 kidney transplantations in last 30years & have been retrieving all kidneys laparoscopically in last 18 years and have done over 1800 lap donor nephrectomy. He had extensive experience in renovascular hypertension. He had done several hundred endourological procedures like PCNL, URS, RIRS,flexible ureteroscopy, endopyelotomy, TURP, TUBT, optical urethrotomy & has special interest in urethral reconstruction like substitution urethroplasty. 
He has been interested in uro-oncology & have done all kinds of oncological surgery in last 30 years. Most of uro-oncological procedures are done laparoscopically like rad nephrectomy , rad prostate etc. He has started Robotic urological procedures for last 6 years. He has done robotic radical prostatectomy, Robotic partial nephrectomy, robotic radical cystectomy, pyeloplasty and robotic ureteric re-implantation.
He has done all kinds of reconstructive urology of kidney, bladder & urethra. He has developed special interest in laparoscopic urology & now performed all most all laparoscopic urological procedures. He has been doing Laser prostatectomy(HOLAP) for last 6 years
Research In Transplantation
At Monash University, Australia, he had done renal transplant research in small and medium sized animals. He had tested value of various constituent of UW solution in dog model. He had also learnt microsurgical techniques to do renal transplants in rats where he tested immunosuppressive property of polyethylene glycol.
He had done clinical research in various aspects of urology and renal transplantation and had published over 170 papers on various aspect of urology and transplantations.
Delivered many prestigious orations and guest lectures at various meetings and instituitions.
Pinnamali oration of Urological Society of India
Marudhar Oration of NZ-Urological society of India
Presidential oration of NZ Urological Society of India
Delivered Guest lecture at St Louis University at Washington, Henry Ford Hospital Detroit.Addenbrooks Hospital Cambridge, Clinik Im Sachen Aarau and Klinic Harslande Zurich, Switzerland
Conducted CPC at AIIMS ,New Delhi, Sir Ganga Ram Hospital New Delhi
Conducted several Live operative workshops in various part of the country
Participated many CME as a faculty members
Delivered many guest lectures in Urology Soiety of India, NZ-Urological Society of India , Association of Surgeons of India, Nephrology Society of India and Indian Society of Organ transplantation
At present he is Chairman of urology and Kidney transplantation at Max hospital, Saket and Vaishali, in New Delhi. The department has almost all-modern facilities for the investigations and treatment of urological diseases (US, CT, angiography, radionuclide studies, MRI, lithotriptor, urodynamics, sexual dysfunction lab etc.). Davinci Robotic system will be installed very soon. 
The department has an active renal transplant programme. He is also activity involved in the management of chronic renal failure such as creation of different vascular access, insertion of CAPD catheters and other surgical procedures for uraemic patients. The department has a very active laparoscopic donor nephrectomy programme  and endourology programme. 
He has been using laser for stone disease ,stricture urethra and BPH-HOLAP. He has special interest in surgical aspect of Renovascular Hypertension and Surgical Oncology
For Appointment, Call
Mon-Tues-Thurs-Sat : 09:00 PM to 10:00 PM
Wed-Fri : 07:30 PM to 09:30 PM
Sunday : 09:00 AM to 11:00 AM
Dr Anantkumar Urologist
Best Robotic Surgeon In Delhi
Location
:Max Supper Speciality Hospital
(A Unit of Devi Devki Foundation) 2, Press Enclave Road Saket, New Delhi – 110017
For Appointment, Call: +91 9540295450
Mon-Tues-Thurs-Sat : 09:00 PM to 10:00 PM
Wed-Fri : 07:30 PM to 09:30 PM
Sunday : 09:00 AM to 11:00 AM
Dr Anantkumar Urologist
Best Robotic Surgeon In Delhi
Location: Max Supper Speciality Hospital (A Unit of Devi Devki Foundation) 2, Press Enclave Road Saket, New Delhi – 110017
Email: dranantkumar57@gmail.com