About Prof (Dr.) Anant Kumar
Prof. (Dr.) Anant Kumar has 35 years of experience in Urology & Kidney Transplant. He is currently the Chairman of Uro-Oncology, Robotic & Kidney Transplantation, Max Hospital at Saket New Delhi & Max Hospital Vaishali.
He is well-known as one of the best robotic & laparoscopic surgeon in India. He was also Director of the Department of Urology, Renal transplantation and Robotics at Fortis hospital & Apollo Hospital in Delhi & NCR. Prior to this, he was the Professor & Head, Urology & Kidney Transplantation at SGPGIMS, Lucknow, UP. He also served as consultant Urologist in Addenbrooke's Hospital, Cambridge, UK.
Dr. Anant Kumar, the best urologist in NCR, is also known as the best robotic surgeon in Delhi and highly-skilled kidney stone specialist doctor in Delhi. 
He specializes in Kidney Transplantation, Robotic Assisted Urological surgeries, Laparoscopic Urological surgeries, Urological Oncology, Laser Urological Surgery, Reconstructive Urology and Andrology.
Currently regarded as one of the most well-known urologist in India, Dr. Anant Kumar has 35 years of experience in Urology & Renal Transplantation as a teacher and clinician. He has served as President of Urological Society of India (USI) (2020-2021)
"I have been suffering from chronic kidney disease and I was on regular dialysis (HD). Then I wanted to be free from dialysis and
...
I planned kidney transplant operation.Then I started inquiring from internet about surgeon and Hospital.Finally I chose Max Hospital and Professor Dr Anant Kumar. I came to hospital and meet Dr. Anant Kumar. The hospital was good and Dr Anant kumar was very professional. His entire team was very responsible and very helpful to the patient. Then I went to nephrology team and they are also very good to patient. Finally I qualified transplant board meeting. Anaesthesia team was also very good .Me and my donor were operated successfully. My surgery was done through robot and my donor surgery was done by laparoscopy. After transplant I was shifted to ICU. All staff were hardworking and polite to the patients. Overall my entire stay at Max hospital went well & on follow up, I am doing well . Now I can walk well and I can do my daily activity without other people help. Now I am very happy. Thanks to Professor Kumar & Team. KYAW THIHA. Contact No - 00959979160190"
"I recently got treated/operated by Dr Anant Kumar and his team. He was very professional and very patient and explained the whole
...
treatment in detail. He and his team was very approachable. All staff were hardworking and polite. Overall my entire stay at Max hospital went well & I wish the entire team to continue to serve the people of the country in the same cheerful medical spirit and rise to new heights in their professional excellence. Mr V. K Garg"
"I am Mr Gangar Vohardu was suffering from kidney failure. I had the pleaser of consulting with Dr Anant Kumar and his team
...
for the dedication and professionalism over the two successful surgeries. We are very thankful and great full for hospital care in the crucial period of time. Over the careful selection of hospitals worldwide, we are very glad to have selected Max hospital, Saket and professor Dr Anant kumar and team. Thank you so much for being our saviour and we will always remember Dr Anant Kumar and all the team. Gangar Vahardu Contact No - +959789210774"
"I am Mr.Rajendra Prasad Bahmani bearing UHID no.SKDD 663005. Robotic assisted radical prostatectomy with B/L
...
pelvic lymph node dissection surgery was done on 08 July 2017. Recovery has been very good after 4 month of operation and I am able to hold urine up to 4-5 hour. At present I am feeling excellent. Thanks to Dr (Prof.) Anant Kumar and his team for the excellent guidance and operation. R.Bahmani."
When I was diagnosed as a CKD Patient, I approached an Indian friend of mine by name Jayant Dhoddy and
...
requested him to recommend both the best surgeon and hospital in India for me. After two months he sent me the resume of Dr. Anant Kumar, of Max super superciality Hospital in Delhi. When I read his bio-data and learned that he has successfully done close to 3000 Kidney Transplants, I intuitively became fascinated with the information before me and the Man behind the information. I didn't hesitate to make up my mind. I knew he was the right person to handle my case. With gratitude to God almighty (Alhamdulillah), Iam satisfied and happy to have Prof. Kumar operate on me. To quote him in one of our conversations he said " we operate on people, but God is the one that heals". I like that!.Throughout the Robotic surgery, I , experienced no pains. Frankly, I didn't even know the "job" has been done until I woke up the following morning and started to feel the post operation recovery pains. Prof., Anant Kumar needs no introduction in my opinion. He is a world renown Nephrologist and one of the leading lights in field of kidney surgery in India, the Asian subcontinent and indeed across the globe. Since my surgery, October 2017, I have come to admire him even more. I have a lot of respects for him and strongly believe that in addition to his training professionally, I believe he is amongst the most talented and gifted by God in his chosen career and specialization. Let me use this opportunity to thank all the various teams of Max hospital, ( urology, nephrology) and other team members that I have not singled out by name( for want of space) their untiring secretarial and supporting staff (who are also professional in the way they deal with patients) to say a big thank you to all. Thanks to you all. I have enjoyed the experience. I won't mind recommending other patients to come to Max for the same reasons that brought me and others. Thank you. Dr. Ghaji Bello Nigerian (+2348033147783).
"It was very nice experience at your Max Hospital during the Treatment / Surgery of my wife Margaret Prasad
...
of Gallbladder on 3rd. April, 2013. I am very grateful to Dr.Anant kumar"
My Husband and i are very thakful to the service provided to my husband Dominico Kabeyemera from Tanzania. who was received
...
and attended by Dr. (Pro.) Anant Kumar. Dominico came with a critical condition but will go back home in Tanzania satisfied in good memories and physically fit. "Good luck and continue providing similar services to future patients" Dominico Kabeyemera --- PATIENT Cecilia Kabyemera ---- ATTENDANT (Wife)
" It was good !!! I like to recommend the doctor !! "
" Overall experience was fine , good service !!!! "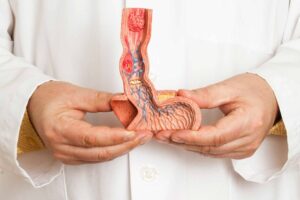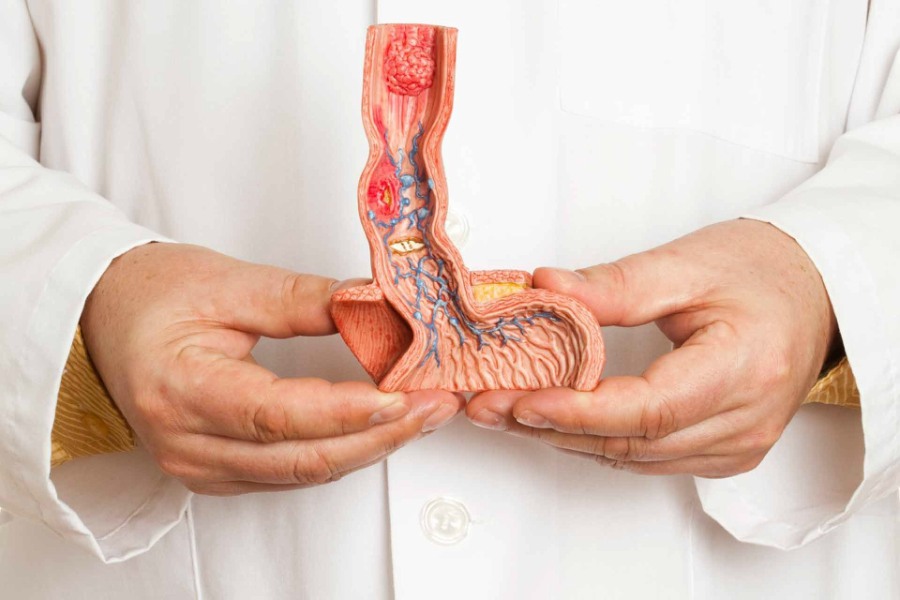 Penile Cancer What Is The Penile Cancer? Penile cancer is a malignant growth found on skin or in tissues of the penis. Around 95% of
Read More »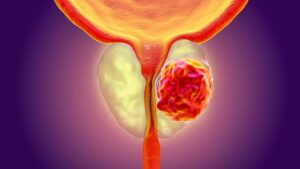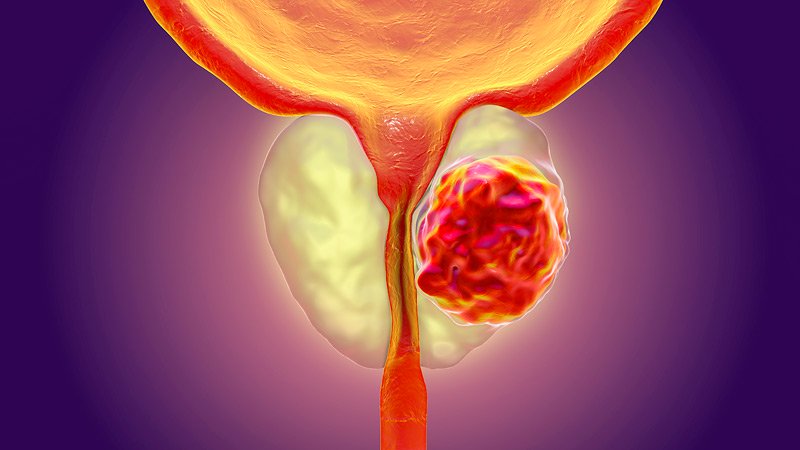 Prostate Cancer What Is The Prostate? The prostate is a gland which lies just below the urinary bladder in men. It provides fluid to help
Read More »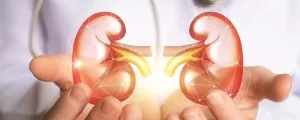 Kidney Stone UROLITHIASIS is the development of solid piece of mineral/material in the urinary tract. It maybe solitary or multiple, renal or ureteric depending on the number
Read More »
Before the advent of surgical robots, urologic surgeons performed…
Earlier, kidney transplants were possible between a donor-recipient pair…
Urethral Stricture Surgery
Here urethral integrity is destroyed either by infection or …
An operation to implant the upper end of a transected ureter…
Vesicovaginal & Ureterovaginal Fistula
It is often caused by childbirth (in which case it is known …
It is a surgical alteration of the urinary bladder. It involves…
Your kidneys main function is to remove excess water and…
A pyeloplasty is an operation to repair the junction of the…
Hematuria is when you have blood in your urine. Sometimes…
For Appointment, Call: +91 9540295450
Mon-Tues-Thurs-Sat : 09:00 PM to 10:00 PM
Wed-Fri : 07:30 PM to 09:30 PM
Sunday : 09:00 AM to 11:00 AM
Dr Anantkumar Urologist
Best Robotic Surgeon In Delhi
Location
: Max Supper Speciality Hospital
(A Unit of Devi Devki Foundation) 2, Press Enclave Road Saket, New Delhi – 110017
For Appointment, Call: +91 9540295450
Mon-Tues-Thurs-Sat : 09:00 PM to 10:00 PM
Wed-Fri : 07:30 PM to 09:30 PM
Sunday : 09:00 AM to 11:00 AM
Dr Anantkumar Urologist
Best Robotic Surgeon In Delhi
Location: Max Supper Speciality Hospital

Email: dranantkumar57@gmail.com